Whilst we are about to reopen our post-covid societies, Digital Identity will continue to be a matter of great importance. For enhanced privacy, inclusive society, better safety assurance, safe transactions and above all; new exciting services. With the IDnext '21 conference 'Identity Matters' we want to emphasize why questions of digital identity really matter and how we address and respond to them. We invite everyone to join in on IDnext '21, to contribute to the discussions and share their vision on identity and it's adjacent matters and challenges.
This unique and once only opportunity – "annual IDnext event" edition will take place on 11 and 12 October 2021 at the Fabrique in Utrecht (Netherlands). Main theme of this year's edition is 'identity matters!' with an interesting program that will bring you up to speed on the latest developments.
The annual IDnext event is Europe's leading independent, interdisciplinary, unbiased and European focused conference . Worldwide experts, innovators and key players in the world of Digital Identity will address the most relevant issues in the fields of trust frameworks, blockchain, secure Internet, security, mobility, privacy and much more – informing a highly qualified audience on the evolution of the digital identity upon which future developments will be built.
The program of the event consists of a mixture of practical demonstrations, presentations, panel discussions and "un-conference" sessions covering key challenges, visions and strategies. This conference is an indispensable event for those in business, public sector and government who are involved in the policy, security, systems and processes surrounding trust.
This conference is for experts and professionals who have the following profiles:
Chief Security / Technology Officer /Chief Information Officer / MIS Director/Head of Security / Trust Security Architect / Analyst / Program and/or Project manager/ IT / Network Manager/ Research Director / Head of R&D/ CEO / President/ Managing Director / Chief Operating Officer/ Government Ministers/ Marketeers/ Information manager/ HR manager.
Annual IDnext event is organized by IDnext and in close cooperation with SIDN and will contain the highest quality content, where IDnext and SIDN combine their resources, knowledge and information to create an exceptional, independent, two-day conference focussing on European public and private trust related areas.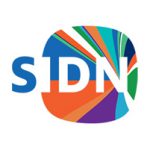 Registration is open!