On the 17th of February IDnext introduces it's first Lunch Break of this year. Topic of this Lunch Break is:
"Digital identity reloaded: Transition towards a Decentralized Digital Identity for all Europeans to end the era of data exploitation and surveillance"
The creation of the new EU digital identity under the new eIDAS regulation2 can form a significant turning point or reload for digital identity. But this momentum needs to be used to make structural changes for the good of citizens, keeping public services inclusive and keeping commercial organisations accountable, and responsible. Digital Identity systems serve the interest of the individual when balanced with the collective interests of society. Human beings are more than mere "data subjects" with a 'digital wallet'. Centralised or federated identity models are not designed to fulfil the interests of the individual holders of the identity (as persons or organisations).
This lunch break session will highlight why the new EU digital identity should be based on decentralized concepts with a clear role for the public sector. It will give insight into which initiatives are currently taken in several countries (like NL) and Europa (EBSI/ESSIF) to achieve this and which risks need to be taken care of.
Speaker of this Lunch Break is: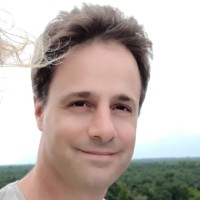 Daniel Du Seuil – Convenor European Self Sovereign Identity Framework (EBSI)
For more information and to register for this free lunch break session you can click here.
This Lunch Break is supported by: