At our first conference day of IDnext 2021 our nominees for the Identity Innovation Award will find out who is our 2021 winner. But why do they think they should be the winner of this year's award? All three nominees were presented the same questions in a short interview:
What are the essentials and strength of your company (or the solution you offer)?
How does your solution differ from other similar solutions?
Why do you believe that your company or solution should be the winner of the Identity Innovation Award?
Here is how our nominees responded (in random order):
First we present Asignio:
What are the essentials and strength of Asignio (the solution)?
Asignio has taken a different approach to next gen authentication, putting the interest of you and I -the user- first. Moving away from pin codes, OTPs, traditional MFA, it captures two biometric layers simultaneously to ensure liveness and prevent fraud such as deepfakes. The service does not dependent on intrusive methods of determining your identity like behavioral biometrics or combinations of hard biometrics like face and voice. One of the biometrics is a simple, handwritten sign that is done on the touch screen of the user's device like an iPhone or a tablet that is captured while face verification is done at the same time. Impossible to spoof but super easy for the consumer. Even the recovery process is biometric with voice being used to reset the sign if necessary. No more passwords, annoying personal questions, or texted verification codes.
How does your solution differ from other similar solutions?
This Multi Model (vs Multi Factor) authentication service – unlike any other biometric service- has the best of two worlds: it is changeable like a password and strong like a biometric. It can also be used on any device, anytime, anywhere because it is cloud based. Most existing solutions require a separate app to be downloaded on all your devices. Being cloud based also means the integration of the services is very light which is attractive for large companies with busy roadmaps.
Why do you believe that Asignio should be the winnner of the IDentity Innovation Award?
It's time to re-think authentication. We need a better way to sign-in. Old ways are broken and new ways are already under threat. Asignio is the next step on the path of evolution in the world of IDV and Authentication because it offers better security, a better user experience and better access. But it is not just our team that believes we have a winning solution…
Quote from Chris Allgrove*: "The particular modalities you're using is a very interesting choice – combining very different types of modality (physical and behavioral) certainly adds to the security of the solution as any presentation attack would need to be multi-pronged to defeat both simultaneously. "Multi-modal biometrics are a very strong solution from a security perspective. The usual challenge for such systems is in usability – the added friction by having to have multiple interactions with the user is often a barrier to its adoption. The solution you describe from Asignio seems to be a good way of avoiding this issue"
* Chris holds a PhD in electronics, specialising in biometrics, and is a leading authority on identity and biometrics. For more than 10 years he was Subject Matter Expert in Identity and Biometrics to the UK government.

Our second nominee to answer our questions was InnoValor who entered with ReadID:
What are the essentials and strength of ReadID? 
ReadID creates trusted identity verification. We verify identities leveraging identity documents, NFC and smartphones. It is the most secure, scalable and converting solution to identity verification, combining maximal security with optimal customer experience and easy implementation. ReadID sets the standard in identity verification, disrupting optical solutions for remote identity verification and empowering non-experts to detect fraudulent identity documents in face-2-face use cases. It is the most trustworthy identity verification solution in the market. ReadID is a product of the Dutch fintech company InnoValor.
How does ReadID differ from other solutions?
ReadID takes an NFC first approach to identity verification and stands out in five key elements: high conversion, scalability, ease of use, secure, and straightforward implementation.
– We create conversion up to 96% fully automated. This reduces churn and lowers cost. Optical solutions typically cannot go over 80%.
– ReadID is highly scalable, with use case that proved hundreds of thousands of verification per day, with no manual interaction.
– Through dynamic user guidance we help the user for his or her specific combination of smartphone and identity document. We make things deceptively simple.
– The technology is secure (based in chip verification, no known false accepts ever, whereas optical verification can easily be tampered with) and we as a company are well certified. We are the most certified in the identity verification industry: ISO27001, ISO27701 and eIDAS compliant certified under ETSI EN 319 401 and ETSI EN 319 411-1/2 standards.
– ReadID is simple to implement, either using our out-of-the box app ReadID Ready, our client-only app, or through integration of our SDK.
Why do you believe that ReadID should be the winner?
We were the first company to provide NFC based identity verification (2014) and the first on iPhone (2019). Starting as a small Dutch advisory company in 2013 we have steadily grown to a software company of more than 50 people, serving customers worldwide from our headquarters and R&D centre in the Netherlands, helping to prevent identity fraud. As no copies of identity documents have to be stored, we allow our customers to create privacy by design. Our open source library for NFC has opened the market of NFC-based identity document verification as it is used by over 20 apps all over the world.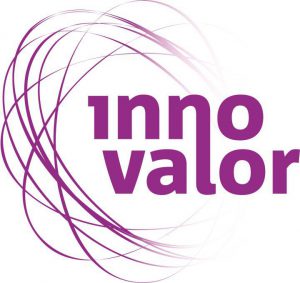 And last but not least we present PureID
What are the essentials and strengths of PureID?
Pure ID follows 2 basic (common sense) principles for authentication
1. Don't share secrets (passwords, biometrics, behavioural patterns etc) over network.
2. Never label and store secrets or authentication parameters.
Sharing secrets across networks is prone to countless attacks which PureID smartly avoids. It uses anonymous signatures to identify users rather than labeled (user name / email-id) identifiers, which offers unmatched breach resiliency and immunity from insider attacks.
How does your solution differ from other similar solutions?
The 3 biggest differentials our product PureAUTH offers is
Ease of use
Zero dependency on additional device or specialized hardware
Best Security & Privacy
Ease of Use – PureAUTH automatically enrolls and revokes user signatures & governs access to business applications in real time. On the other hand, a valid user can claim ownership of his/her signature and smoothly create a profile without ever needing any support or intervention from the administrator. Imagine the efforts to enroll a FIDO based device. If you lose the device then imagine the pain & support cost involved in revoking the previous device and setting a new one.
Zero Dependency – PureAUTH can authenticate a user from a desktop or phone based VR5 authenticator app. Other solutions need additional devices or specialized hardware to capture users' biometrics or behavioural patterns like swipes or gestures. This offers unmatched freedom to user and keeps the cost of over all solution very very low
Security & Privacy –
PureAUTH ensures it has no user-sharable attributes for authentication which eliminates phishing, social engineering and all types of person in the middle attack. This also helps prevent users from sharing access to the account with other users providing the best compliance.
A user can be tricked or forced to present their biometrics for authentication which is why we do not use biometrics. Since we Identity users with anonymous signatures, all the logs generated on our servers have no PII or named reference of an actor. Enterprises on their side can selectively deanonymize an actor's identity only as and when needed, since they have the signature-to-user-id mapping with them. This way it protects the privacy of all other actors whose activities are captured in the logs but need not be investigated.  This offers you privacy at the highest level possible which we have not seen in any other product.
Why do you believe that PureID should be the winner of the IDentity Innovation award?
Today, when all the authentication solutions are designed around user biometrics, behavioural analysis, location surveillance and still can not assure you protection from phishing, social engineering or insider attacks, PureID uses simple cryptography in an innovative way to offer a resilient solution without compromising the user's comfort, privacy with a complete regards to compliance and governance needs of enterprises, fulfilling them all in an exemplary way. Our innovation has been recognized with – a grant of patent and acceptance of our solution by 30+ enterprises in a span of 12 months.

Curious who is going to be the winner? Come and join us at IDnext 2021 and register now!