The program for IDnext 2023 is under construction and will be published beginning of November 2023. To give you an idea about what you can expect you can check out last years program below.
27 th September 2022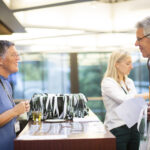 Opening & Welcome
Robert Garskamp | IDNEXTPLATFORM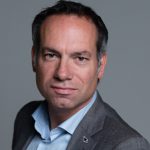 Will digital wallets shape our future?
MODERATOR: MARTIN SANDREN – IDNEXT ADVISORY BOARD
LOKKE MOEREL – MORRISON & FOERSTER | RONNY KHAN – DG CONNECT H4 EUROPEAN COMMISSION
Digital wallets seems to be the future. But how do they work? And what is the impact of digital wallet on our society? With this wallet, the main goal is that citizens will have full control of data they share at all times on a voluntary basis. Member states are called to take action and pursue this to a next stage. But what is the current status? And is the usage of the digital wallet really the future?
Morning refreshments and networking time
Digital wallets, disruptive or innovative?
MODERATOR: KATRYNA DOW – MEECO
PETER HOOGENDOORN – CAPGEMINI | RONNY KHAN – DG CONNECT H4 EUROPEAN COMMISSION | KOEN DE JONG – INNOVALOR
The internet was designed without an inherent concept of digital identity- and acces management (hereafter: IDM) and the digital world has been struggling for decennia to get it right. There is a need to explain what is wrong with the current broken IDM concepts, where privacy, usability and security are all suffering from a disparate approach, yielding numerous non-interoperable point-solutions. With the introduction of smart mobile equipment, the possibility of a 'container' to held a number of identity credentials arose and became known as the 'wallet' concept.
Providers embraced this 'wallet' concept resulting in quite a few wallets in the European realm and even more in the world. IDnext in close cooperation with CAPGemini investigated the functionality, usability and privacy aspects of a selection of current popular ID-Wallets with regard to the EIDAS regulation aiming for Id-wallets in 2030 to be available in all European countries and will share the outcome.
Morning refreshments and networking time
PASSWORDS ARE DEAD!
MODERATOR: BOB KRONENBURG – IDNEXT ADVISORY BOARD
Passwords are one of the oldest and most straightforward authentication solutions but comes with a number of downsides both in security as well as user experience. In this session we will learn more about large scale programs that have successfully implemented alternatives to password based authentication.
ROY PETERS – PING IDENTITY
ARJEN KETELAAR – PORTBASE
PETER FEIJEN – TRANSMIT SECURITY
7 Signs of ATOs & How to Stop Them with Modern CIAM.
Account takeovers (ATO) and bad actor accounts are growing more deceptive. Fraudsters slip into customer accounts at many points in the identity lifecycle — not just at login. And when bad actors register new accounts, they maneuver to launch attacks downstream. It's not enough to add multi-factor authentication and transaction fraud tools.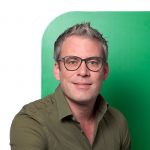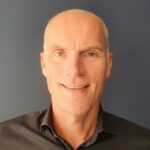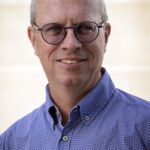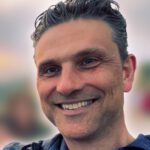 IDENTITY & FINANCE
MODERATOR: MARTIN SANDREN – IDNEXT ADVISORY BOARD
Digital identity is becoming more and more important in the finance industry both due to payment providers adding identity provider features as well as a number of non payment companies adding finance (e.g. payment) features.
How will this development impact the digital identity industry? We will learn more about this interesting area from some of the leading players.
ETIENNE KOEKEMOER – BACKBASE
MARCEL VAN KLEEF – ING
DAVID LAMERS – DATAKEEPER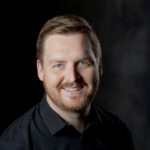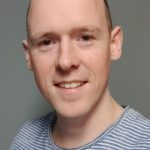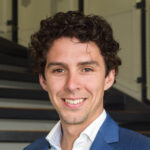 Lunch and networking time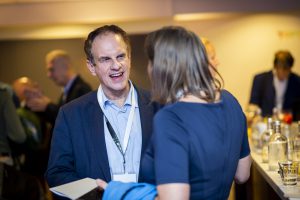 UNCONFERENCE
The event is intended to help you and all the other attendees find the time and space to talk with and learn from each other. Therefore, This event will be a combination of a fixed and free-form un-conference format.
Combining these kinds of formats and its strengths shows that it will create space for peer-to-peer learning, collaboration, interaction, discussion and creativity. Attending the IDnext conference will definitely mean that you have the opportunity to listen to expert and professionals and take part in debates and discussions.
Combining unconventional formats this conference will create space for peer-to-pear learning, collaboration, interaction, discussion and creativity. Attending the IDnext conference will give you the opportunity to listen to experts and professionals and take part in debates and dis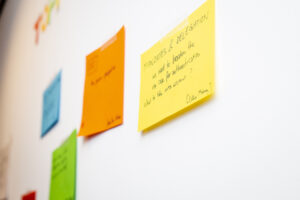 cussions.
Alongside the (un)-conference format, there will also be sessions on the agenda that are related to the themes above and that will be defined on the day itself.
IDENTITY INNOVATION AWARD CEREMONY
The Identity innovation award to promote, encourage and raise awareness for innovative concepts and setup in the world of Digital Identity. Previous winners are: Asignio, Iovation, eHerkenning, Meeco, eDentiti, IDBCN, Trulioo, Ziggur and OpenID foundation.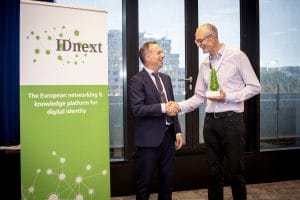 JULIA JANSSEN
Dear data, how do you decide my future?
Julia Janssen is an artist, designer, researcher and speaker. In her work she creates awareness about the impact of technology and digitization on society.
In 2016 she graduated from the ArtEZ School of the Arts in Graphic Design. During her studies, she became interested in data and digitization and worked on several projects that highlight our relationship with technology. With her graduation work, she won the ​​Crypto Design Award and she has since devoted her art to data sovereignty.
Julia translates scientific insights into accessible design giving her audience a peek behind the internet's surface. By making the complexity of information technology understandable, she builds a movement that strives for data sovereignty. Ultimately, everyone must consciously choose who knows what about him or her on the internet. This philosophy is reflected in several projects: she develops and designs projects about the lack of ownership, control, and transparency over personal data, the capital in online behavioral patterns, the changing definition of privacy, and the future of digital identity.
..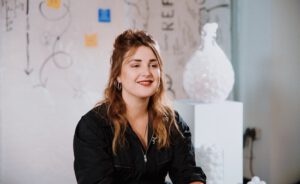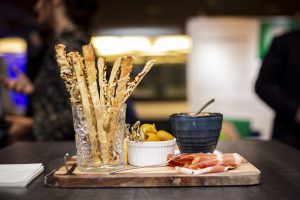 Executive diner | networking time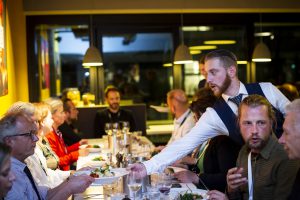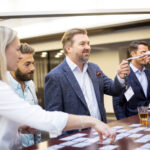 Opening & Welcome
Michiel Dijkman | Economic board Utrecht region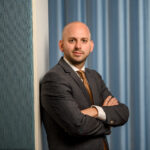 ALBERT VAN VEEN – FASTID
With the new Dutch Digital ID you open all the doors with your face.
LAURA KOETZLE – FORRESTER
Retain The Trust Of Your Employees By Understanding And Respecting Their Privacy Expectations
By now, we're all familiar with the obligations imposed by privacy laws in the EU and other jurisdictions where we operate.  But complying with the law is the floor, not the ceiling for the responsible management of private information, and simply replicating consumer privacy safeguards inside your organization isn't the right answer.  Forrester has developed a privacy segmentation that you can use to understand what your employees expect and to develop practices that will promote trust and engagement with specific segments of employees.
ADAM SANDOR /  ANDERS EKNERT – STYRA
Zero-trust authorization with Open Policy Agent
Zero-trust authorization minimizes the impact of any security breach by removing trust between internal components. Each service and authenticated user has to be authorized for every action they take.
Enforcing zero-trust needs policy enforcement that works with different technology stacks. This is the problem the Open Policy Agent (OPA) was designed to solve. Using OPA provides a flexible, unified way to control access across your network and tech landscape. In this talk Anders and Adam will describe how to implement a zero-trust architecture using OPA. They will use a live demo of a practical application that demonstrates different authorization scenarios. Finally they will discuss how to manage the large number of policies you will eventually end up with going down the zero-trust path.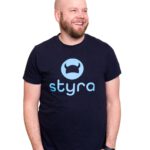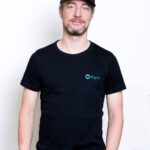 Morning refreshments and networking time
MAARTEN BEVERS – LEASEPLAN
Strengthen the weakest link
In this presentation, we will look at the human factor within Information Security and the usage of (de)centralized identities. Every year the human involvement as part of the weakest spot in security seems to be consistent or increasing. According to the Databreach (DBIR) report of 2022, the human involvement in breaches was 82% in 2021. It looks like organizations don't have a structural solution in place yet. In this presentation we explore what the reason is for the human involvement, what can be done to reduce it, and how to strengthen this weak spot in the future".
WIETSE KRANSFELD – TRUSTBUILDER
Using an identity-centric approach to customer experience.
One person can take up multiple profiles and roles: doctor can also be an employee at a university hospital, a professor at that university, but also a patient himself. Applying a different identity to each of these personas leads to role explosion, complex management and lower user experience.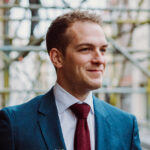 Lunch and networking time
SSI & ATTRIBUTE BASED IDENTITY
MODERATOR JOHN-ERIK SETSAAS
The latest paradigm for identity management is "Self Sovereign Identity" (SSI), or "Decentralised Identity". The concept is that not organisations, but the user is the centre-point of an ID, and that credentials are derived from distributed sources and reused, all to be defined by the user, to optimize SSI privacy. This track addresses the current state of adoption, initiatives of the EU to push SSI, and discusses the challenges and latest developments. 
DANIEL DU SEUIL – EBSI
ALEXANDER VAN DEN WALL BAKE – TNO
MARLIES RIKKEN – SURF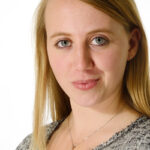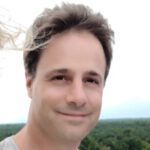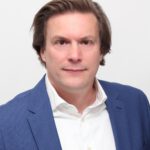 IDENTITY IN THE METAVERSE
Moderator – BHARADWAJ PULUGUNDLA
Metaverse is the bid toward a newfound digital reality. This nod to science fiction merges digital and real-world identities, combining social media with gaming, augmented reality and cryptocurrency for a hybridized and integrated user experience. Though still in its infancy, the metaverse raises many questions about the future of digital identities and authenticity online. Now can individuals and businesses represent themselves authentically online, and what does digital identity mean in this next iteration of the internet, where the line between physical and digital is blurred?
PARYA LOT
FI – DUCKDUCKGOOSE
SARAH LEVASSOR – CAPGEMINI
ANKUR BANERJEE – CHEQD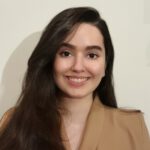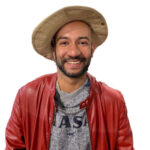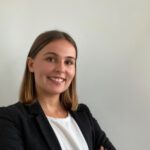 IDENTITY IN ECOMMERCE

MODERATOR MARTIN SANDREN
The base of all commerce is to meet the needs of the customers and to do that the service provider needs to be able to identify the customer. A bartender who does not recognize the guest will simply not be able to provide the usual. In the modern day of ecommerce, B2B and multi channel retail what role does the identity play?
LISA KUO – JDE
MICHIEL STOOP – PHILIPS
FLOOR KOHLER – ADIDAS