With great pleasure it was announced that Dries van Bilzen is rewarded with The IDnext Lifetime Achievement Award.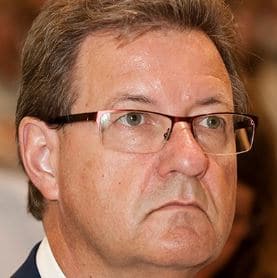 This award was established by the Board of Directors of the IDnextplatform and presented periodically to an individual whose work has substantially influence the evolution of Digital Identity.
His work in the last decade in the field of Digital Identity has been recognized. Dries started his career as Government Official at the Municipal Police in Weert in 1980. In 1988, he changed jobs and became software engineer at the Audax Group in GilzeIn. In 1995 he became an official in the European Commission as Oracle specialist in the e-mail service. In 2002, Dries joined the team to set-up a Metadirectory Service based on MMS, in where HR and IT related data were joined to provision users and give them the access rights needed.
In 2009 the Metadirectory Service was transformed into an I&AM Service, in where he became the Operational Service Manager.  His main role was to coordinate operations and give guidance to HR and IT services. Since 2017 the I&AM Service is part of the Digital Identity and Signature Services within the European Commission. Recently, Dries retired and will enjoy his free time with his family. Dries can be considered as a value supporter of IDnextplatform and his continuous support of events and other related activities.
The IDnext lifetime achievement award seeks to promote and articulate collaborative efforts throughout the industry and to recognize those who have made significant achievements that are relevant to the Digital Identity community. It was announced at the IDnext meetup on 14th December.