Every year, the IDnextplatform's Advisory Board presents a summarized report that gives an overview of the latest developments within the world of Digital Identity. The Advisory Board plays a vital role for the IDnextplatform and consists of distinguished experts from around the world. They are committed to keeping IDnext on the cutting-edge of digital identity practices and ensuring that IDnext is the premier platform of state-of-the-art services to its members.
The Advisory Board also provides independent advice to the Executive Board regarding the direction and activities of the IDnext association. 
Why are we doing this? Millions of people around the world are 'invisible', but technology will play an increasingly important role in society and give these people an identity. O en, this involves positive developments that make life easier and more pleasant, but at the same time, render it less secure – and don't we unwittingly cross ethical boundaries that we'd have preferred to avoid if we'd understood the consequences of those developments better? 
It also involves using digital technologies that remake a process to become more e cient or e ective. The idea is to use technology not just to replicate an existing service in a digital form, but also to transform that service into something signi cantly better.  
This becomes more and more important in a progressively digital world. All technological developments have their pros and cons. In this period of contemplation, it is recommended that we think about what those developments mean for us and how we can deal with them in a mature way.

Let us give you a number of developments that we foresee for 2018! 
R.L. Garskamp – Founder IDnext platform

————————————————————————————————————————

API – the interaction world

The trend of introducing federation technologies is moving forward even within back offices of organizations, thus enabling the adoption of fine-grained dynamic ABAC, using modern federation-style protocols such as SAMLv2, OAuth V2 and OpenID Connect. The traditional access control framework has been defined in the XACML standard. Implementing this standard is no small feat: it requires a lot of work finding and creating tools and customizing the implemented solution. In practice, we don't see XACML implementations.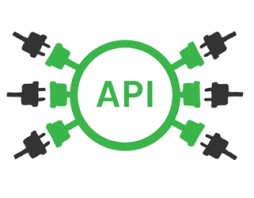 But a work-around is developing. In order to parse the information and be able to transfer and convert the access information, we can use one of the newer networking tools that have been introduced as a result of digitization and migration to the new low-code, DevOps and micro-service architectures. API security gateways will do the job. The transformation of business applications to a service and micro-service architecture will help us implement ABAC. This migration is enabled by federation-style protocols and requires new access mechanisms. And these mechanisms will be built around API Security Gateways.
To be able to separate normal API usage patterns from attack usage patterns, the use of AI engines is emerging.
 
Interested in ALL trends? Please send us an e-mail to request the whole document.