An unique and once only opportunity – "annual IDnext event" edition will take place on 11 and 12 October 2021 at the Fabrique in Utrecht (Netherlands). Main theme of this year's edition is 'identity matters!' with an interesting program that will bring you up to speed on the latest developments.
IDnext den
Launching a new product or service is no small task. No matter how big an idea you think you have. It still takes a lot of work, energy and support to make it a success. IDnextplatform would like to provide a platform for these budding entrepreneurs. Enter the IDnext Den, where aspiring enthusiastic and strongly motivated entrepreneurs pitch their business concepts and products to our IDnext Den Panel, who have the know-how, network and expertise to make it happen.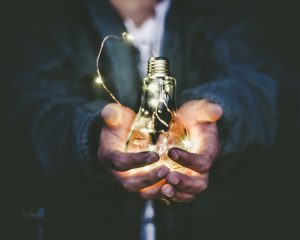 How to apply?
If you've got a great product, service or idea to put to our IDnext Den, here's where you can apply to take your place in the Den. Please send fill in the form. As part of a normal selection process, we may approach entrepreneurs, or they may apply directly. In each case all applications are processed in the same way. All candidates need to submit a proposal, and these are then subject to the same casting criteria. Unfortunately, due to the high number of applicants, only those people who are shortlisted will be contacted. However, we do consider all applications carefully. Once shortlisted for consideration, applicants will enter due diligence. But ultimately the final selection for participation will be decided on a number of factors and the IDnext Organizing Commitee's decision is final.
Deadline of submission expires on 1 September 2021.