Having held various roles with various Cyber Security companies, Roy Peters is a Jack-of-all-trades in the Cyber Security landscape. Mobile Device Management, Security Operations and Response, Email Protection, and Data Loss Prevention are some of the areas that he is familiar with.
Most recently, he has joined Ping Identity to work with with enterprise clients on their identity posture, both for their employees and their customers. Roy believes that a solid grasp of managing identities is the key to frictionless user experiences without compromising on security. Therefore, Identity Management, when done right, can be a business enabler instead of a cost or a burden.
On a daily basis, Roy speaks to customers on how to build an intelligent identity management platform that improves security while creating extraordinary user experiences. Making use of available technology like biometrics, wallets and other digital identity enablers can vastly improve both security and the way that an user interacts with web services and applications. In additon, underlying (machine learning) engines and intelligence enable adaptive authentication capabilities which make the identity space an interesting and exciting space to be working in.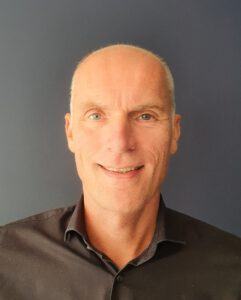 https://www.linkedin.com/in/roy-peters-22955a/