Rabobank and the vision that trust serves as the basis for a collaboration
June 17, 2021 @ 12:00 am

-

1:00 pm
Rabobank and the vision that trust serves as the basis for a collaboration
Aegon and Rabobank share their story
 Learnings that will be adressed during this lunchbreak:         
Two competitors working together, what are the keys for a future collaboration.

Trust as an digital asset: for the consumers financial collaboration is based on trust.

The learnings of Aegon when implementing the customers journeys IDIN boarding & login together with Rabo Identity Services & Signicat as a proxy.
Speakers of this Lunch Break are:
Olaf Thomas, Business Development Manager, B2B Services Rabobank
Karel Roes – senior executive Identity & Access management, Aegon
Registration is possible via the link.
This Lunch Break is supported by: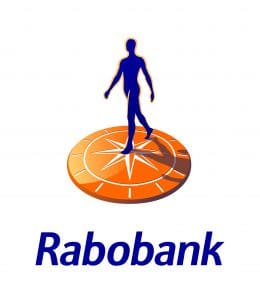 About Rabobank
Rabobank is a cooperative bank with a mission. Together with customers, members and partners, we have been committed to a future-proof society and major societal challenges for over 125 years. On the basis that together we achieve more than on our own.
Rabobank Group provides services in various countries around the world in the areas of retail banking, wholesale banking, leasing and real estate. Rabobank Group puts the common interest of people and communities first and the main focus servicing clients is on delivering value for the customer in their customer service. In the Netherlands, the emphasis is on broad market leadership, internationally the focus is on expanding the leading position as food and agribank.
Rabo Identity Solutions
Customers expect frictionless journeys for buying and using commodity financial products and platforms are looking for banks to work with. Rabobank ensures that our banking services are there where customers expect them and offers various products, services and APIs, both from Rabobank as well as partners.
One of the services we offer for companies is Rabo Identity Services. With Rabo Identity Services, reliable digital identity control and customer convenience go hand in hand. Thanks to various online verification services, customers can easily identify themselves, log in quickly and securely, scan identity documents and sign contracts. Onboarding new customers and providing services to existing customers therefore feels like a happy flow on a super-fast slide.
For more information about the Rabobank Group, please visit Home Rabobank Group.
For more information about Rabo Identity Services go to Rabo Identity Services – iDIN identificeren – Rabobank